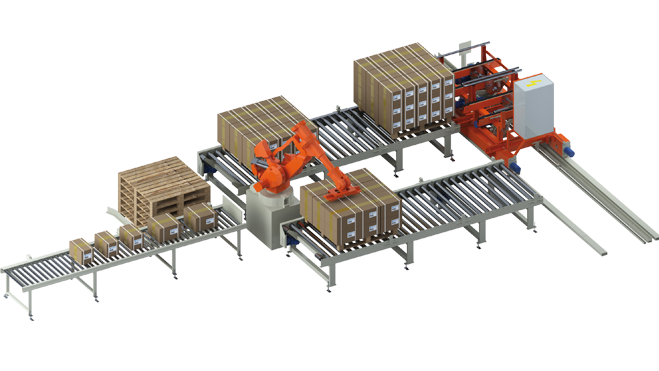 Palletising robot with vacuum-operated picking grip. Using robots provides great flexibility when defining a plant layout and when loading layers onto pallets.
It is possible to equip one robot with different grips that, automatically, can be changed unmanned and without stopping the plant.
ZANCANER manufactures palletising systems with robots equipped with vacuum-operated picking grips. The same grip can be used to pick up a product to be handled, a wood pallet or an inter-layer film.