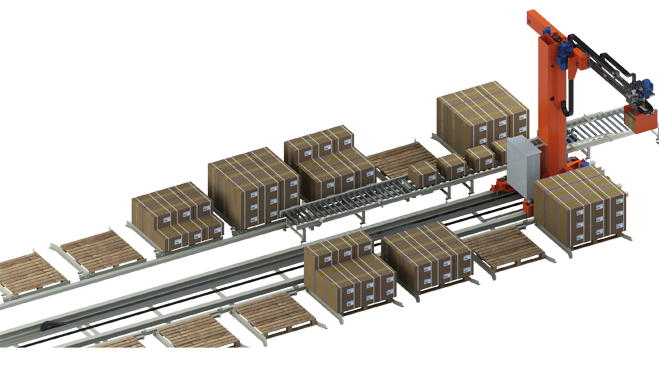 Multibay palletiser with 4 controlled axes. For palletising different products on several storage positions. Storage can be organized on pallets on the floor which are subsequently manually handled or on pallets on conveyors or other supports intended for automatically handling complete pallets.
If the pallets are managed manually by operators, the system is equipped with a safety system with photoelectric barriers on the whole perimeter of the area.
Handling capacity: over 240 boxes per hour. Up to 40 storage positions. Self-sizing picking grip. Telescopic arm. Makes it possible to place loads on two opposite sides, reducing the space taken. Guideways on the floor.