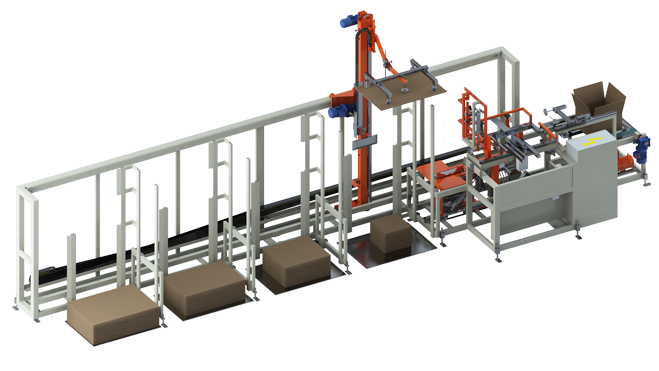 Box assembling equipment. The bottom can be sealed with tape or metal staples.
Machine suitable for any type of format up to 1200x1200x1000 mm.
Makes it possible to obtain different formats using a picking device to pick up cardboard from different storage bays and the self-sizing system included in the box assembling equipment.
Sealing the bottom with taping, stapling or gluing machines. Upon request Boxomatic can be supplied with combined sealing systems. Picking up the box to be assembled directly from a pile on a pallet. Picking system using suction cups and low consumption vacuum generators.